Hydrangeas can have very harsh colours but even the artificial turquoise one can turn into a real beauty. Especially when they are cut off and dried, their flashy colours are tempered and mixed with a lovely brown.
This morning my young neighbour, who is very handy with her pruning tools, cut off the withered flowers of the mop-headed hydrangeas. I asked her to save a few to put in a vase. Standing on our table we are able to see all the petals at close hand. Over time they get that crispy thin paper-like texture and will be replaced in late winter with some lovely smelling twigs of the witch-hazel.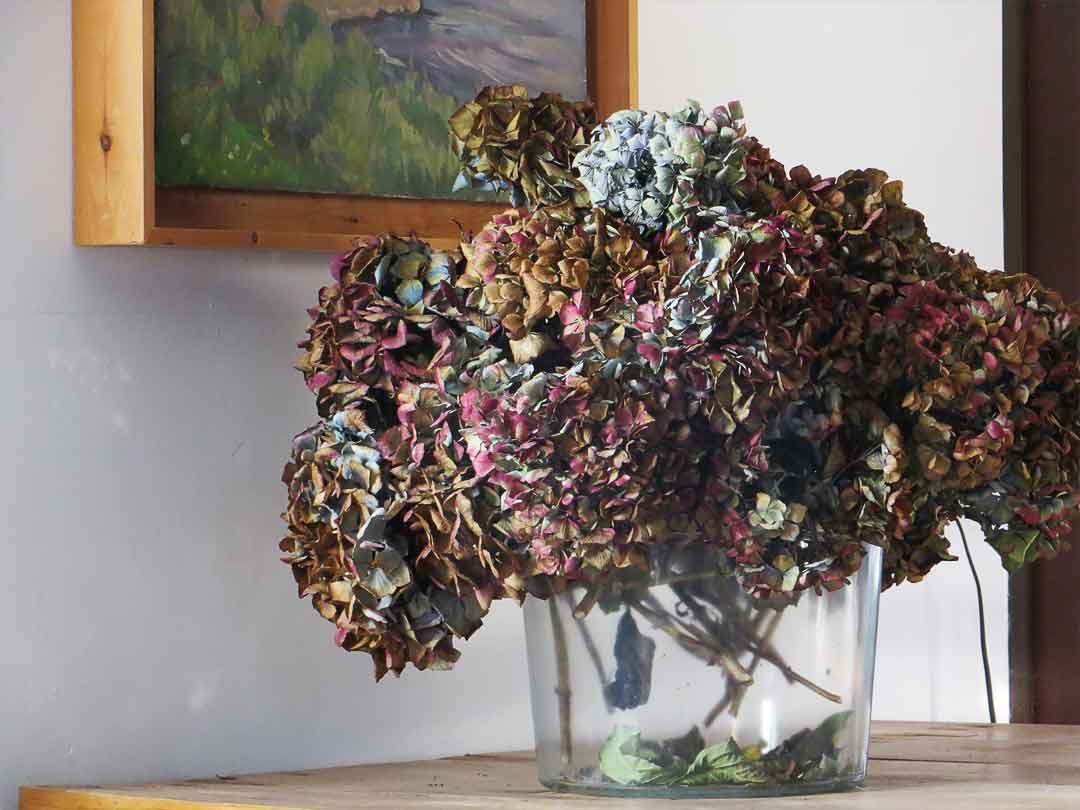 Dried Hydrangea flower mops.
Photograph by Frank Fritschy
Hydrangeas
How to grow, cultivate and enjoy by Betty Montgomery
The hydrangea is one of the most popular shrubs in  the USA and in the last decades it is conquering Europe. No wonder you will find a lot of books on this shrub on the web. With my choice  I have not only been  looking for practical guide but also for a well designed book with beautiful photo's.
Betty Montgomery has succeeded to combine these two criteria.