The riverbed of the Niers was formed by the Rhine 200.000 years ago and its original watercourse can still be recognized by the till 6,5  feet high edges of the floodplains. Lovely castles like Schloss Wissen and Haus Caen and even Viller the Garden are situated on one of them.
In the eighteenth century, the Niers was transformed and transferred to increase the water flow rate to turn the wheels of the 52 watermills which were built along this river. Due to these manipulations, the meadows along the river were often flooded.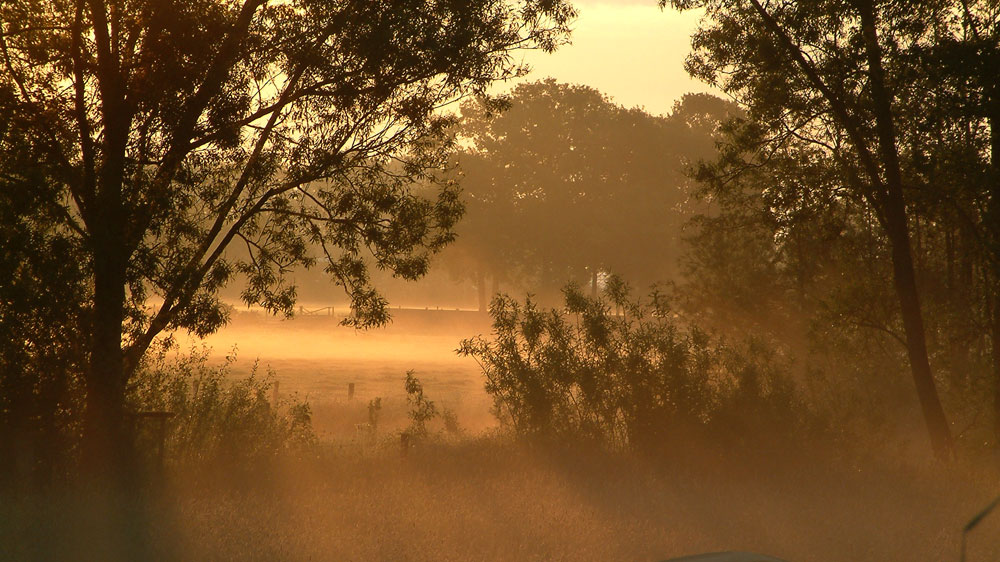 Morning dew on the meadows along the river Niers
Photographs by Frank Fritschy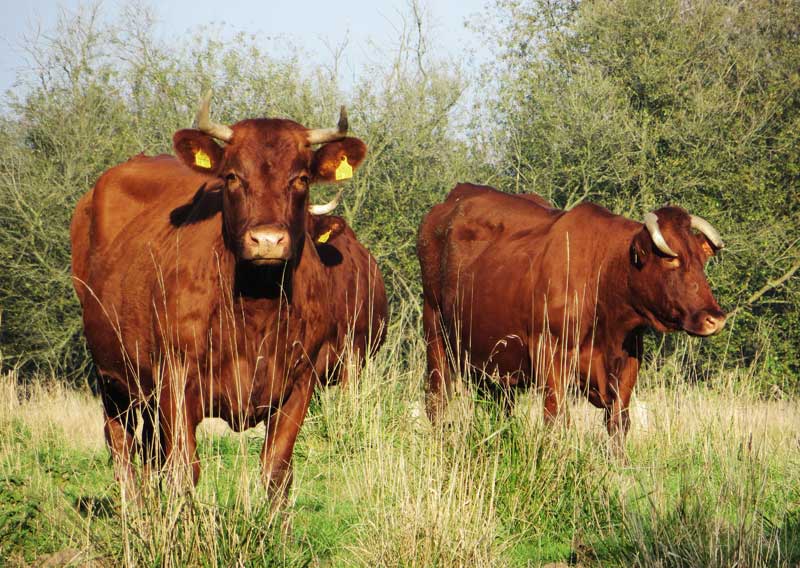 "The river Niers offers a unique biotope for a varied array of plants, animals and birds."
During the 19th century, the Niers was polluted by colouring agents from the textile industry around Mönchengladbach. Fish, aquatic plants and water organism disappeared completely. In 1924 the Niersverband was founded to improve the water quality.
Nowadays the banks of the river Niers offer a unique biotope for a varied array of plants, animals and birds. The Niersverband are trying to reconstruct the original river bed. The only authentic meandering landscape pattern starts just near our house to continue it last 8 km (5 miles) on Dutch territory.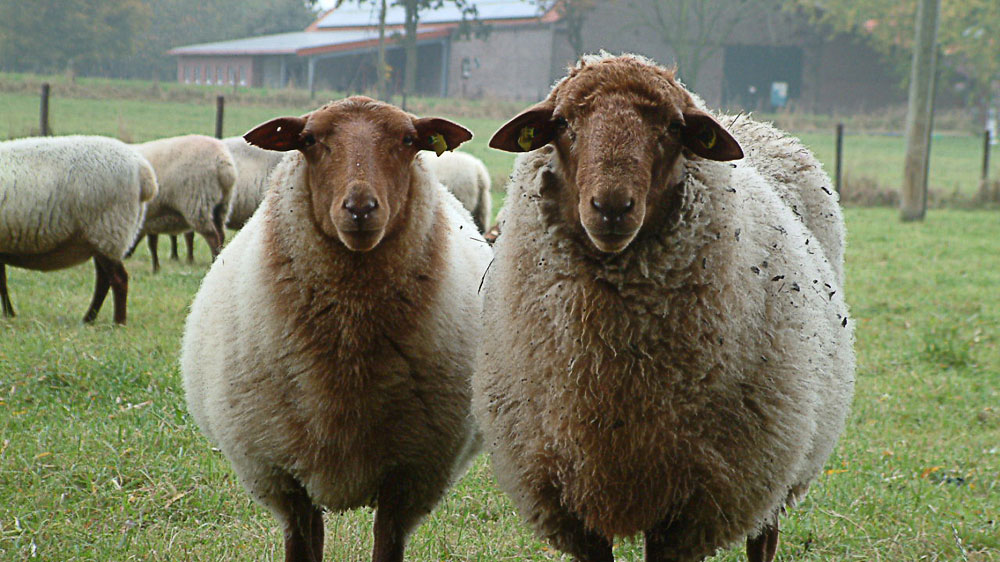 A flock of sheep on the meadows from Viller the Garden
Photograph by Frank Fritschy
The Long Border of Viller the Garden points directly to the Viller Mühle (the Viller Mill) which produced oil and corn until 1972. At the end of World War II, the mill was attacked by English and American Troops and damaged. Nevertheless, it forms a nice example of industrial heritage in this region.
But there is more history and nature to discover around this garden:
Around the Dutch-German border, the river Niers is a place of natural beauty…
A medieval cloister, buildings of an old castle and traces of World War II are here to be found here…