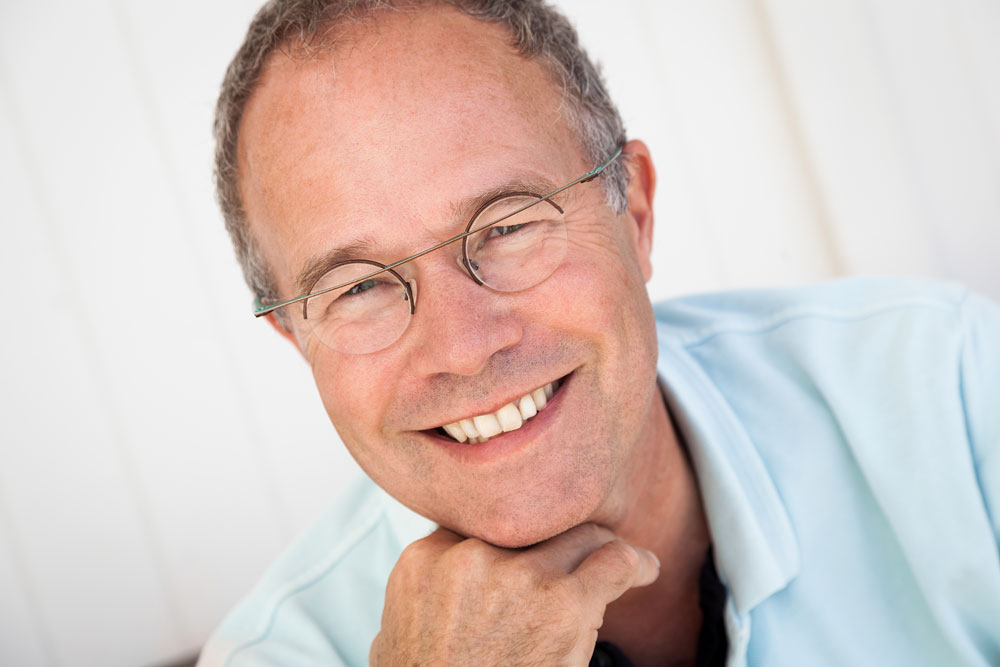 Frank Fritschy
Garden Designer
As a young man Frank Fritschy designed his first garden in 1975. It was inspired by Louis Le Roy's startling book "Natuur inschakelen, natuur uitschakelen" ("Switch nature on, Switch nature off"). Nevertheless, Fritschy decided to have a career as a concert singer. He studied singing at the Royal Conservatory in The Hague in the Netherlands.
Even though he designed his own garden in 1989, he decided to concentrate on his singing career and gave concerts in South America and Russia.  He sang on various stages in major European cities as Munich, Dresden, Rome, Sofia, Athens, Paris and Barcelona.
After designing a few other gardens it was inevitable to give his ambition a more professional substance. So he went to Larenstein University of Applied Sciences in Holland (2003-2007) to improve his skills to become a garden designer. In addition, he designed a garden on the BUGA (German garden exhibition) in Gera. Furthermore, he designed in the period 2010-2015 more than 100 gardens ranging from small front gardens to large private gardens.
Meanwhile, Fritschy designed his own garden in Viller. On 2000 square meters he has the opportunity to become familiar with the growing conditions of a wide range of plants. Fritschy has a love for gardens from the Arts & Crafts period.  This results in the use of combining old-fashioned plants in combination with newly cultivated and long flowering plant material.
Dorothee Dahl
Lecturer Coach and Author
Dorothee Dahl, daughter of the German writer, journalist and gardener Jürgen Dahl (1929-2001) is working as lecturer, coach and author in Holland and Germany. From 2001on she works regularly with Cadmos publishers writing and translating books on animals and pets. In 2010 she wrote a book on senior dogs which was translated into English: Good times with older dogs.
Dorothee loves to be on the road with her dogs but when there is some spare time she rakes the gravel paths:-)