In the past the entrance hall was the place where the hand of the Kapellenhof kept his stock mostly a cow and a few pigs.
In the eighties of the last century it was transformed into an entrance hall or dining room. After we bought the house we painted the entrance hall completely white. We removed ugly veneered doors and replaced them with glass doors. In the summertime, the hall is transformed into our Garden Café. Coffee and tea are served in combination with local organic products.
Therefore we choose the best local coffee roaster van Gülpen to supply Viller the Garden with its lovely Classic Crema. In addition, we serve the very tasty Alt Böhmischer Apflekuchen (the traditional Bohemian Apple Pie).
"In summertime, the hall is transformed into our Garden Café"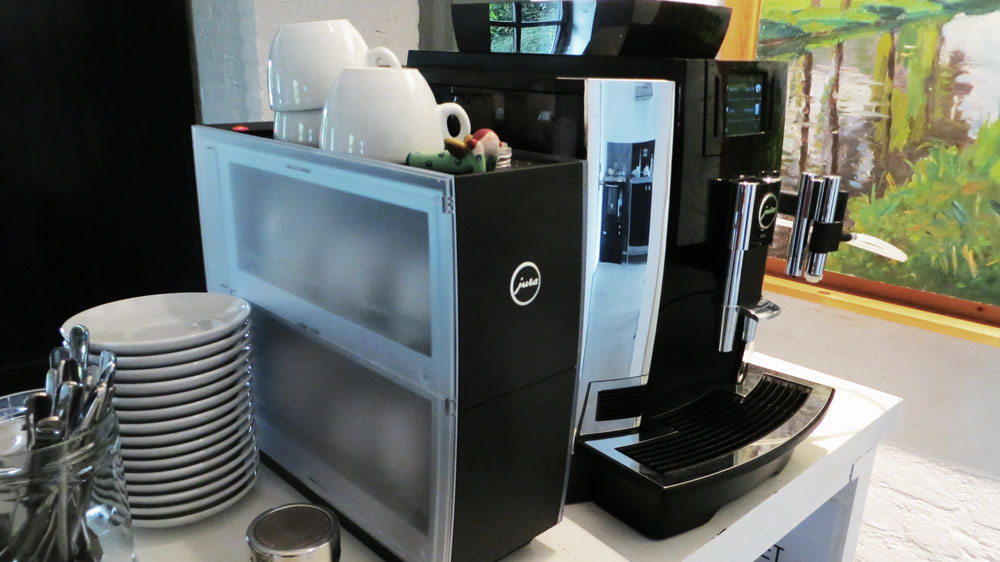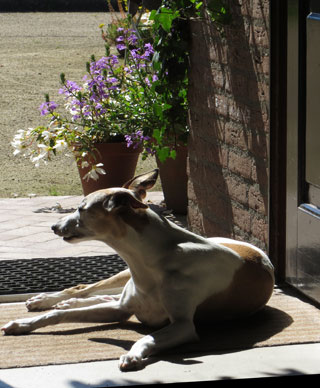 Organic and local products
We prepare our cappuccino with organic milk. In order to make a real contribution to save our planet you can order your cappuccino or latte macchiato with the very tasty barista oat milk from Oatly: a step towards a better world.
For those who look for chilled beverages on hot summer days, we offer the delicious drinks from Now, based on organic mineral water, like Sunny Orange, or Fresh Lemon.
Hungry garden visitors can order a toast with organic cheese. Try them with our lovely – also organic – ketchup.