A n Area in a garden with mainly calcifuge plants from all over the world is called an American Garden*. Here in Viller Fritschy discovered that a newly acquired part of the garden was more appropriate for acid-loving plants.
In 2010 we started by moving over 20 grownup Rhododendrons to this section of the garden and planted them in clumps. The remaining soil was planted with heathers, perennials and shrubs prefer a more acidic soil. Anyway, this is not the only reason that the name American Garden is appropriate.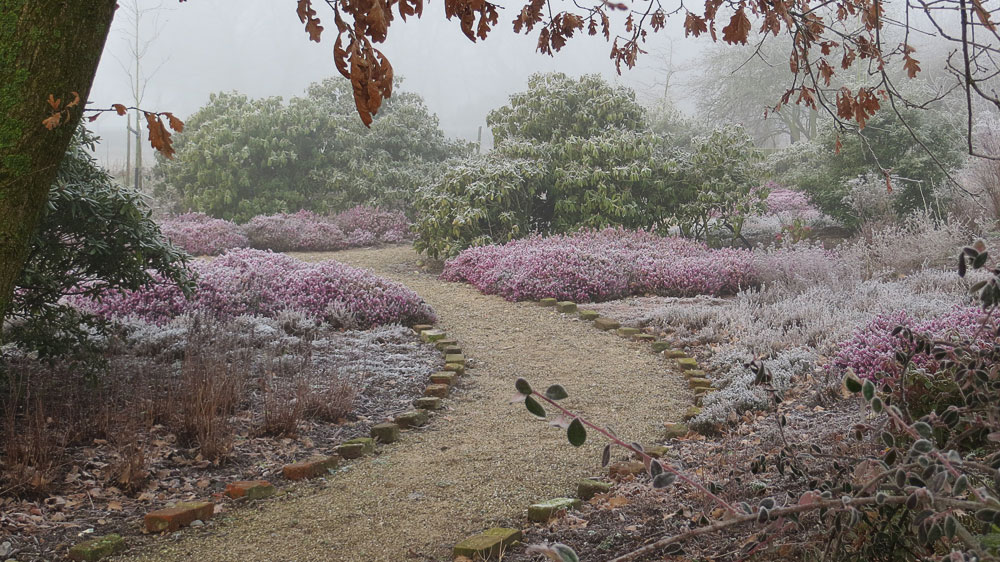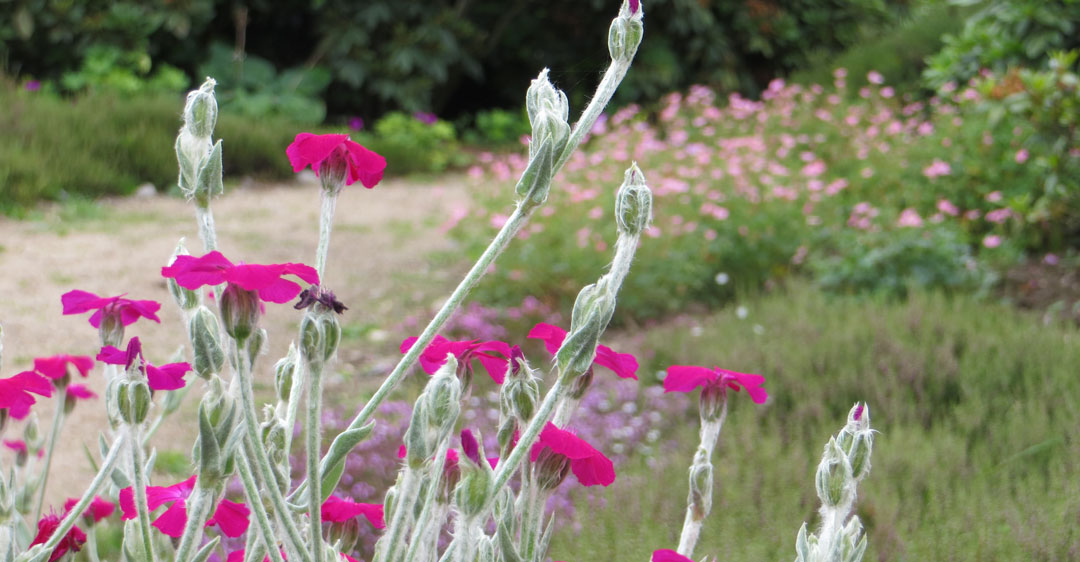 "We started our project by moving over twenty grownup Rhododendrons."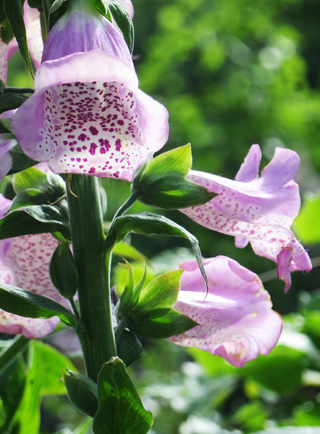 I admire Beatrix Farrand for her eminent role in the American history of garden and landscape architecture. Co-founder of the ASLA (American Society of Landscape Architects) she was just about to start her career at a time that the rich and cultured were looking for a new kind of garden designer.  Farrand was capable of translating the garden style of the old world to the demanding taste of this fast-growing group of industrials and wealthy people in the United State.
Her perseverance to create her own big garden at Reef Point and the dedication to design beautiful gardens for others is therefore very special to me. So Beatrix Farrand's designs represent quite an example of my own work. In many designs, she used heathers, Rhododendrons and American native plants.
Looking west from my design studio I see pink heather bloom all-year-round. After the flowers of the Rhododendron fade away, the Daboecia scotica 'Tambramhill' starts the season. They have bloom continuously for more than five months and is taken over in November by the Erica darleyensis 'Kramers Rote'. This is probably the best and long flowering heather which keeps his bloom till the rhododendron takes over.