What's Going On
October 2017
The second week of October started pretty cold but then the temperatures started to rice.  We are now already in the second half of October but due to lovely weather with temperatures around 20 degrees, there is still much to enjoy in our garden.
As chlorophyll breaks down we are able to see other colours than green. The leafs of the Amsonia tabernaemontana (Bluestar) turn their green colour into a gorgeous buttery yellow which made a pretty cool combination with the dazzling blue of the Aster 'Treffpunkt'.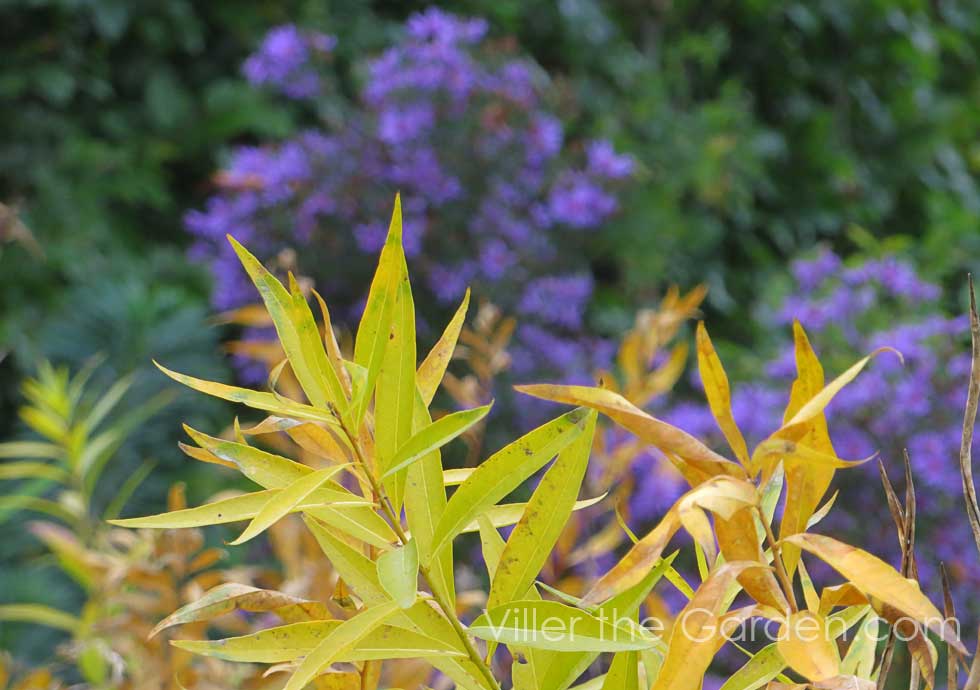 Amsonia tabernaemontana turns its green coloured leafs into a gorgeous yellow
Photograph by Frank Fritschy
Probably the most stunning combination is the half-hardy perennial Salvia farinacea 'Victoria' in front of a Hamamelis mollis.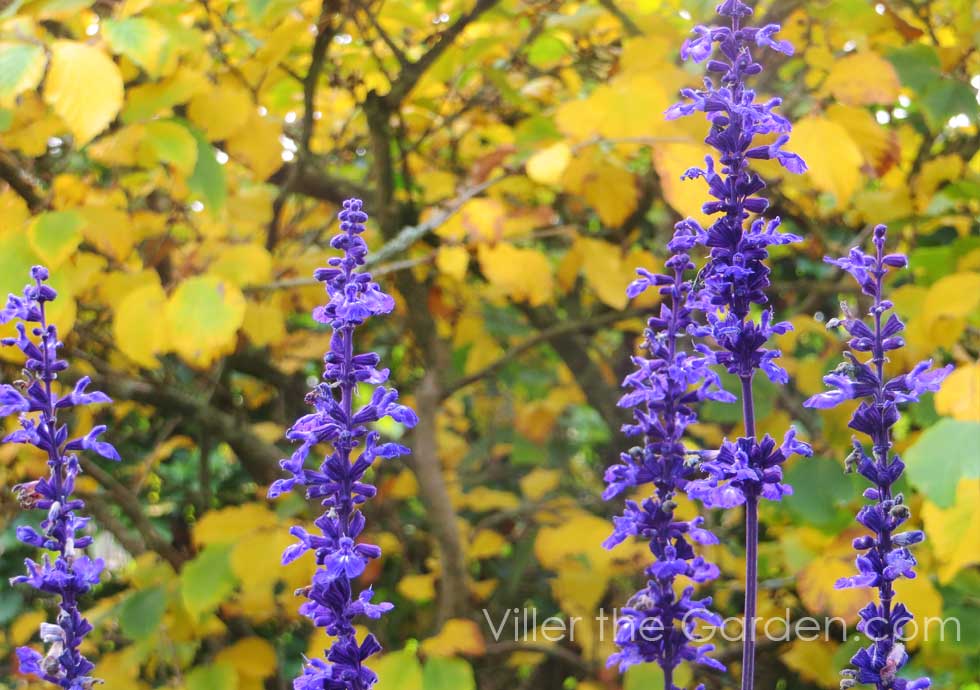 Combinations in October can be pretty cool like these spikes of Salvia farninacea 'Victoria' in front of a Hamamelis.
Photograph by Frank Fritschy
This is also the time of the year that some shrub flowers changed into colourful berries. The one of Berberis willsoniae (Mrs. Wilson's Barberry) changed gradually from a buff colour into a scarlet red. And contrary to the common opinion that birds leave the berries of the Pyracantha (firethorn) alone I must say that these shrubs are now pretty robbed from there orange-red display.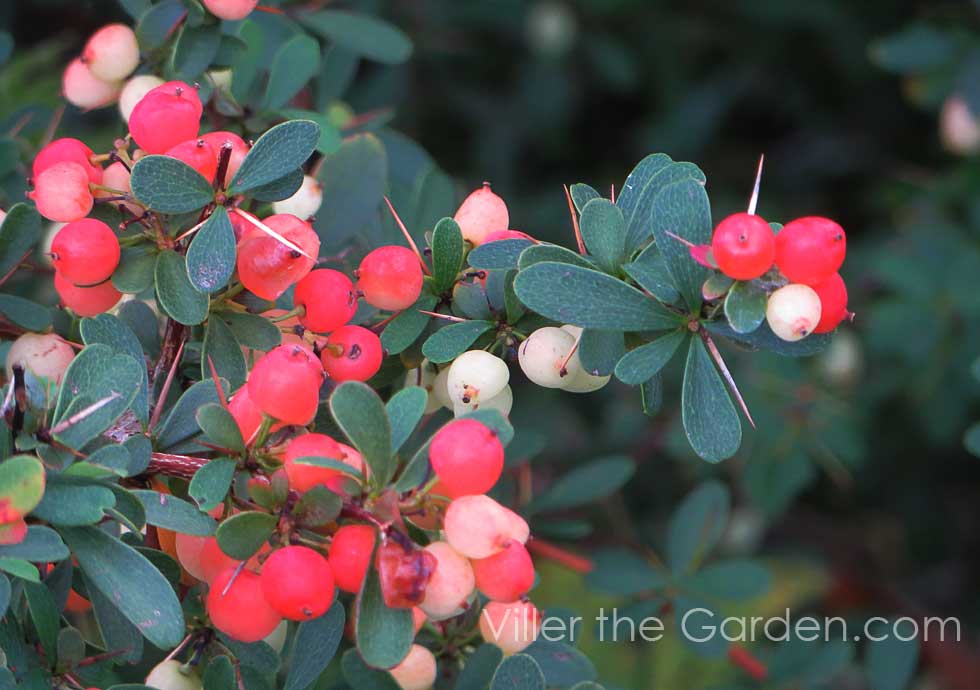 Berberis wilsoniae was introduced by Ernest Wilson in 1904 and was named after his wife.
Photograph by Frank Fritschy
In late summer I removed almost all the affected leafs of the reblooming roses. Mildew and Blackspot made them unsightly and I reported on this incident in my Rosenkavalier blog. And although I am still not able to present a rose made out of silver I am now able to present a lot of beautiful roses with a tantalizing perfume. They even show a bushy growth of healthy glossy dark green leafs.