The weather is nice and I got up early. Normally I wake up at 5 am. On one of these occasions, I made this lovely picture towards the meadows from an early sunrise.
Last Tuesday we opened our garden to the public. It was a warm sunny day and we could welcome over 170 guests. Not bad for a vernissage. Last weeks Doro and I were using every free minute to prepare the opening of this garden season.
Due to all the preparations I simply forgot to take some pictures of our garden. It was even hard to find six images. So enjoy the few I made and I'll promise you to have some more pictures next month.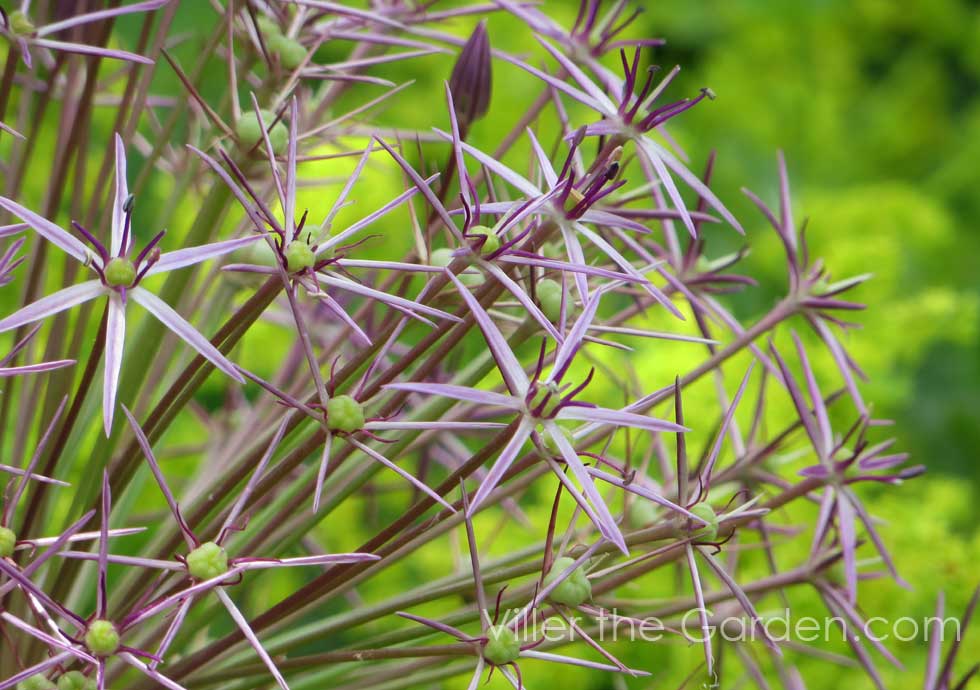 Introduced by van Tubergen at the begining of the 19th century under the name Allium albopilosum but now knowned as Allium christophii or Star of Persia
Photograph by Frank Fritschy