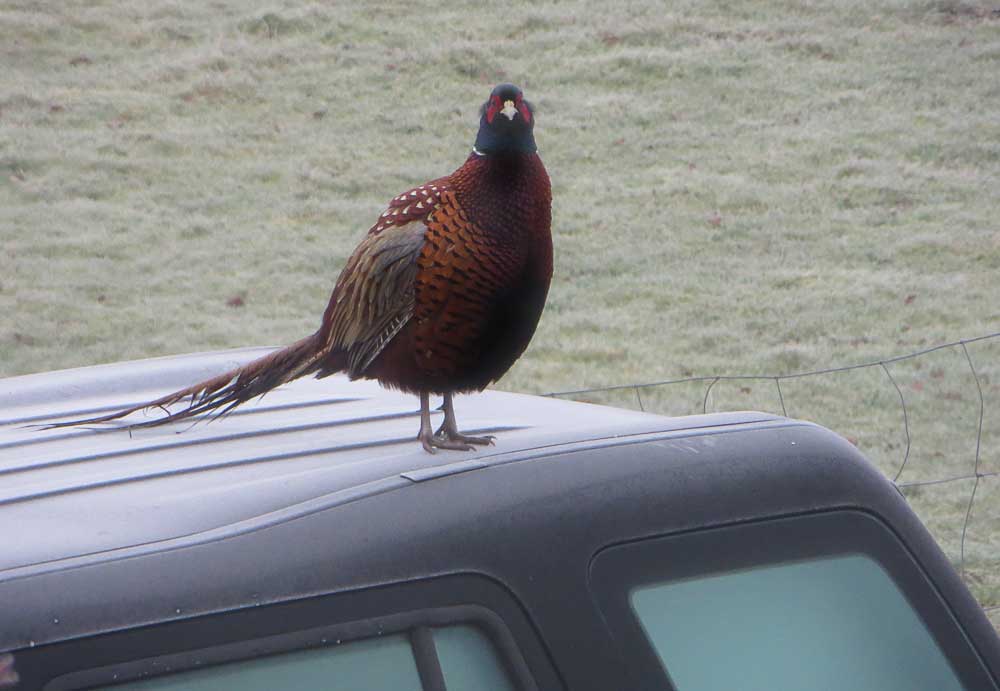 'Precious moments' on the roof of our LandRover
During wintertime I daily make a stroll around our garden mainly to open the blinds.  Business as usual.
Yet the light and the hoar frost on this wonderful Sunday morning was very particular. So I rushed inside to catch my camera in order to record those precious rare moments when everything seems right.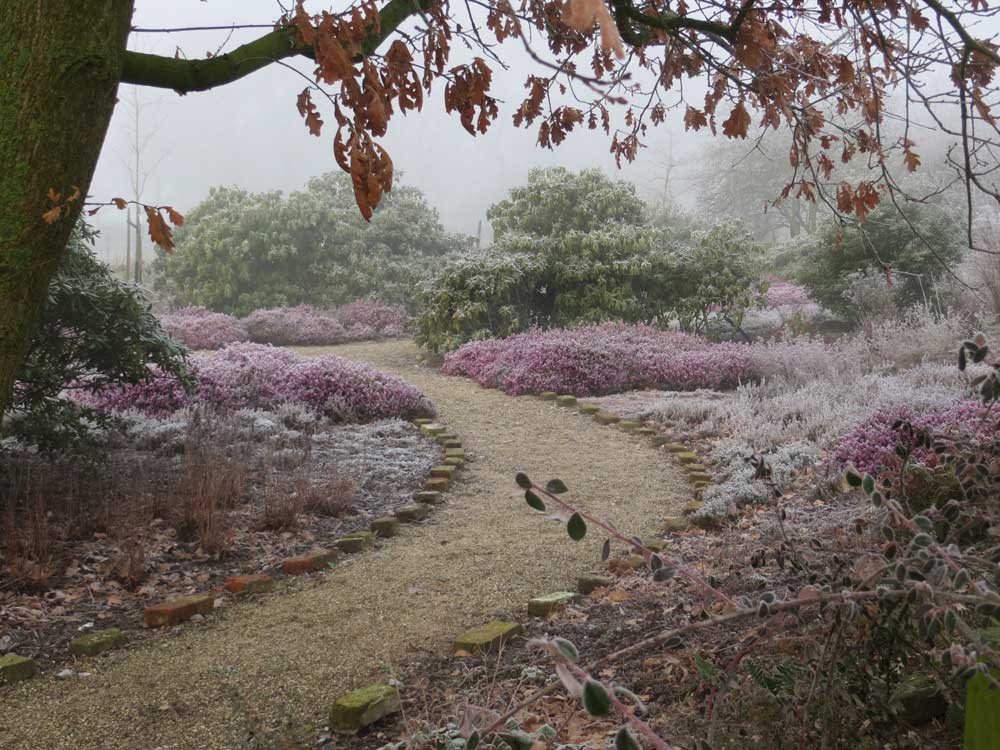 "So many misties in March, so many frosties in May."
FROM EDITH HOLDEN'S
THE COUNTRY DIARY OF AN EDWARDIAN LADY*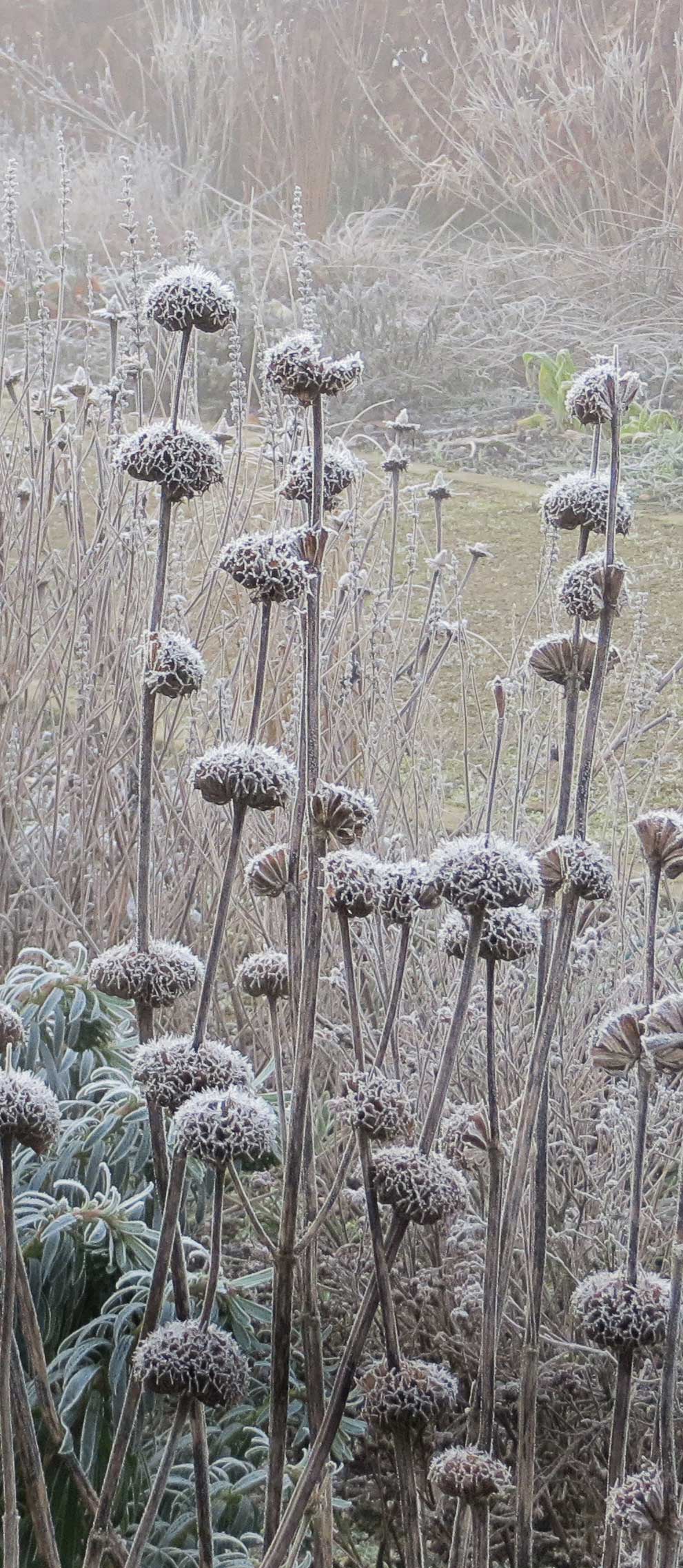 Just the right atmosphere
It was a crisp frosty morning with a dense fog which faded out the boundaries of the garden. Only vague grey silhouettes of trees could be seen in the distance. In addition, the sun tried to penetrate through the fog which gives just the right atmosphere to press the shutter. That's the reason that you have to react immediately. When you wait a few minutes it can be all changed. As a result, I hastened through the garden to take some beautiful snapshots from the American Garden. Especially I captured the white frost on a lot of shrubs and perennials. So finally I can share these precious moments with you!
*The Country Diary of an Edwardian Lady
Edith Blackwell Holden (1871-1920) was a part-time art teacher who made a nature journal in 1906. A collection of pictures of plants, birds and insects and seasonal observations and interspersed with poems and proverbs. She never even consider  to publicizes her notes but was made famous by the posthumous publication in 1977.
The Country Diary of an Edwardian Lady (DVD)
Edith Holden's journal inspired Dirk Campbell to make a movie with Pippa Guard as the Edwardian Lady.