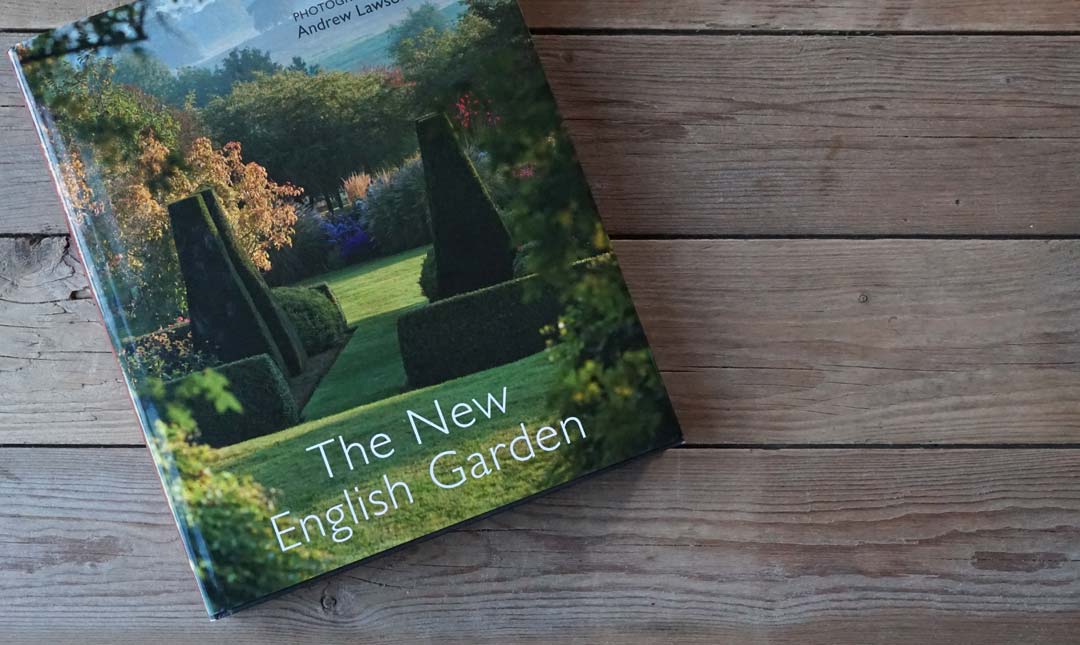 The title New English Garden is almost a contradictio in terminis because English gardens are in a way traditional. Most new planting trends started on the mainland but are now gradually blending with the more traditional way of planting of the British to create a unique style of its own.
Adventurous and colourful planting
You will find some traditional elements of English gardens in this book like the long border at Great Dixter and the herbaceous planting of Gresgarth. Although both designers of these gardens were not professionally trained, they deserve a prominent place in this book. With the daring plant combinations at Great Dixter, Christopher Lloyd paved the way for the adventurous and colourful planting style of Piet Oudolf or Dan Pearson which are of course also represented in this beautifully illustrated book. Arabella Lennox Boyd sense for space was highly praised by a professional garden and landscape architects and her lovely creation of Gresgarth was the start of an international career as a garden designer.
The  sculptural planting of Jaques and Peter Wirtz
Lovers and fans of gardens of using plants in a more sculptural way will doubtless enjoy the Lynn garden designed by the Belgium duo Jaques and Peter Wirtz or the topiary sculptures created by Gina Price. Lovely are those designs which link the garden with the enchanting landscape like Mount St. John from Tom Stuart Smith or Plaz Metaxu designed by Alasdair Forbes.
Piet Oudolf has a tremendous influence everywhere on this globe where the climate is suitable to grow perennials. No wonder that the Dutchman has a hand in a lot of designs presented in this book.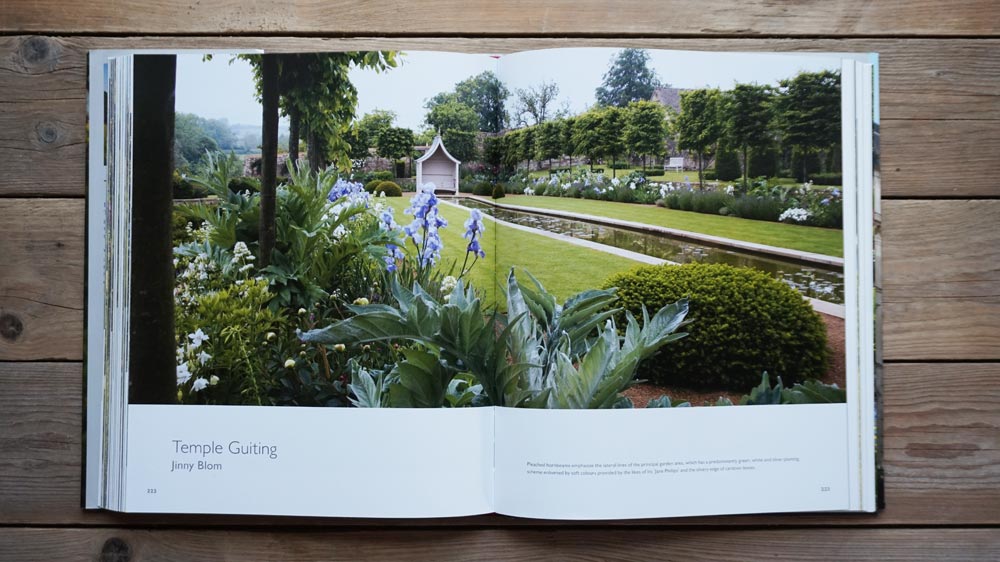 Jinny Blom's designed a beautiful garden where she combines sleek modern architectural forms with an interesting planting
My personal favourite is Jinny Blom's Temple Guiting where she combines sleek modern architectural forms with an interesting planting.  This time no Dutch wave planting influence but historically inspired combinations like roses, irises and foxtail lilies (Gertrude Jekyll sends her greetings). As an English garden architect, her designs are probably mostly in accordance with the title of this book.
"Tim Richardson did a marvellous job by writing this lovely book"
Tim Richardson did a marvellous job by writing a book which is already a classic and will probably become the most influential book on English planting design from the beginning of this century. Through his analytic and critical approach, you will get a  thorough understanding of the concept of every individual garden.
Excellent photographs by Andrew Lawson
The photographs of Andrew Lawson are superb. Watch his image of Scampston Hall and you immediately recognize that he is one of the most prominent British garden photographers of his time. Publisher Frances Lincoln made the right decision to print this book in a large format to do justice to the quality of the photos. The only drawback is that it is not handy for bedtime reading and that is exactly the place where I prefer to read my books(sigh).