Books on Gardening
Garden Design
Yesterday Dorothee and I went to the launch party where a new released book called: Garten des Jahres 2016 (Best Garden of 2016) was presented at Schloss Dyck (Castle Dyck) in the vicinity of Düsseldorf.
Garden design competition
153 Garden and Landscape architects participated in a competition initiated by Callwey publishers from Munich. Fifty of them were selected to present their project in this marvelous book written by Cassian Schmidt and Konstanze Neubauer and we are proud that Viller the Garden is one of them. The first prize was going to Andreas Heidrich (Orel + Heidrich) for his beautiful designed garden in Bavaria. On this competition Callwey wrote a blog were you can see some nice pictures.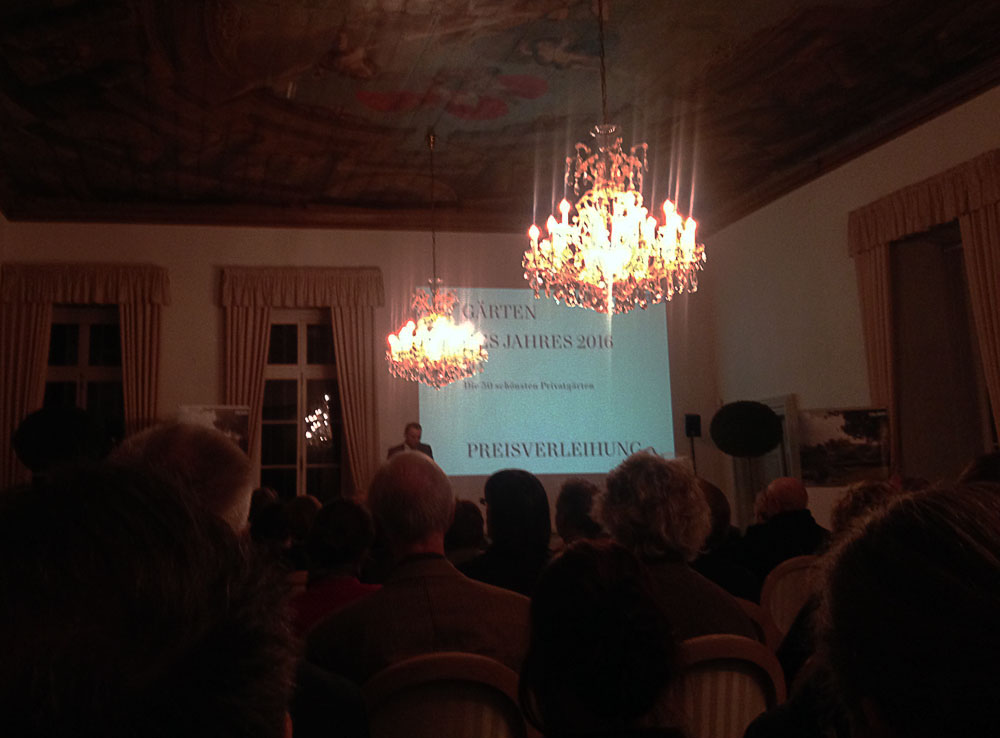 Announcing winners of the contest
"Die 50 schönsten Gärten aus dem wettbewerb 'Garten des Jahres 2016"
Ceiling of Caste Dyck near Düsseldorf (Germany)