The design studio offers beautiful views overlooking the garden but also of the surrounding landscape. Here Fritschy works on his designs and planting schemes and with the garden at hand he can always have a glance at a particular plant in order to see if it's suitable for a clients garden.
In this studio I wrote and made the layout for my book Ontwerp je huis, tuin en keuken met Google SketchUp which was published by Bruna in 2009. A trailer on this book is still to be found on YouTube and was viewed more than 70.000 times.
In my presentations for clients, I developed a unique style of computer rendered images in combination with hand painted additions.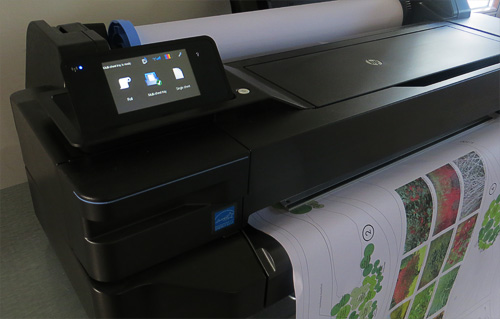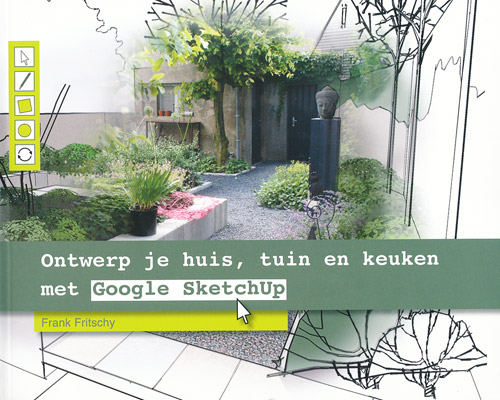 The studio is also the place where I designed more than one hundred gardens in the relatively short period 2010-2016. Designs ranging from small front gardens to large properties. Often I have been asked to make plant schemes in which I am mixing trusty old-fashioned plants with new long flowering perennials. In addition, I here designed  the Arnhem Garden for the BUGA (German garden exhibition) 2007 in Gera.
Reference books are to be found in the adjacent little library. Here I can dive in Encyclopedias of plants and flowers and in books on garden architecture or garden history to get inspiration. To take a break I like to play some music on my Petrof baby grand. I have a strong affinity with French composers like Debussy and Ravel. Furthermore, I am fond of the music of the three magic M's, as I call them: Mozart, Mendelssohn and Mahler.